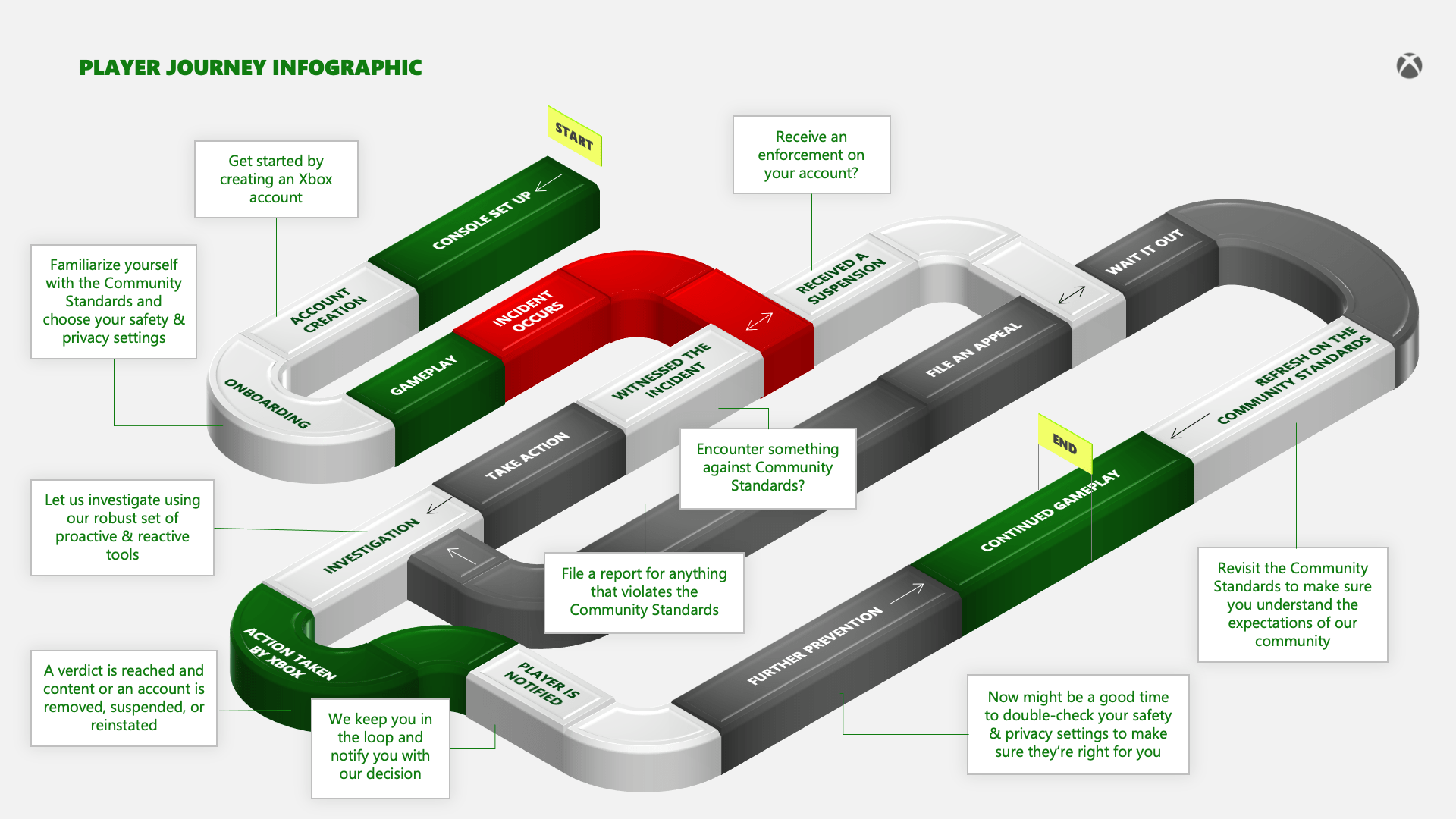 Xbox has released its first-ever transparency report, offering insight into the work its community and moderation teams have achieved over the last six month in the name of player safety - including the news it's taken action on 7.5M community violations during that time frame.
Microsoft says it's publishing its inaugural transparency report as part of its "long-standing commitment to online safety", with the aim being to release an updated report every six months so it can address key learnings and do more to "help people understand how to play a positive role in the Xbox community."
Most of the document reiterates the various tools and processes Microsoft and Xbox players have at their disposal to ensure users remain safe and community guidelines are adhered to, ranging from parental controls to reporting.