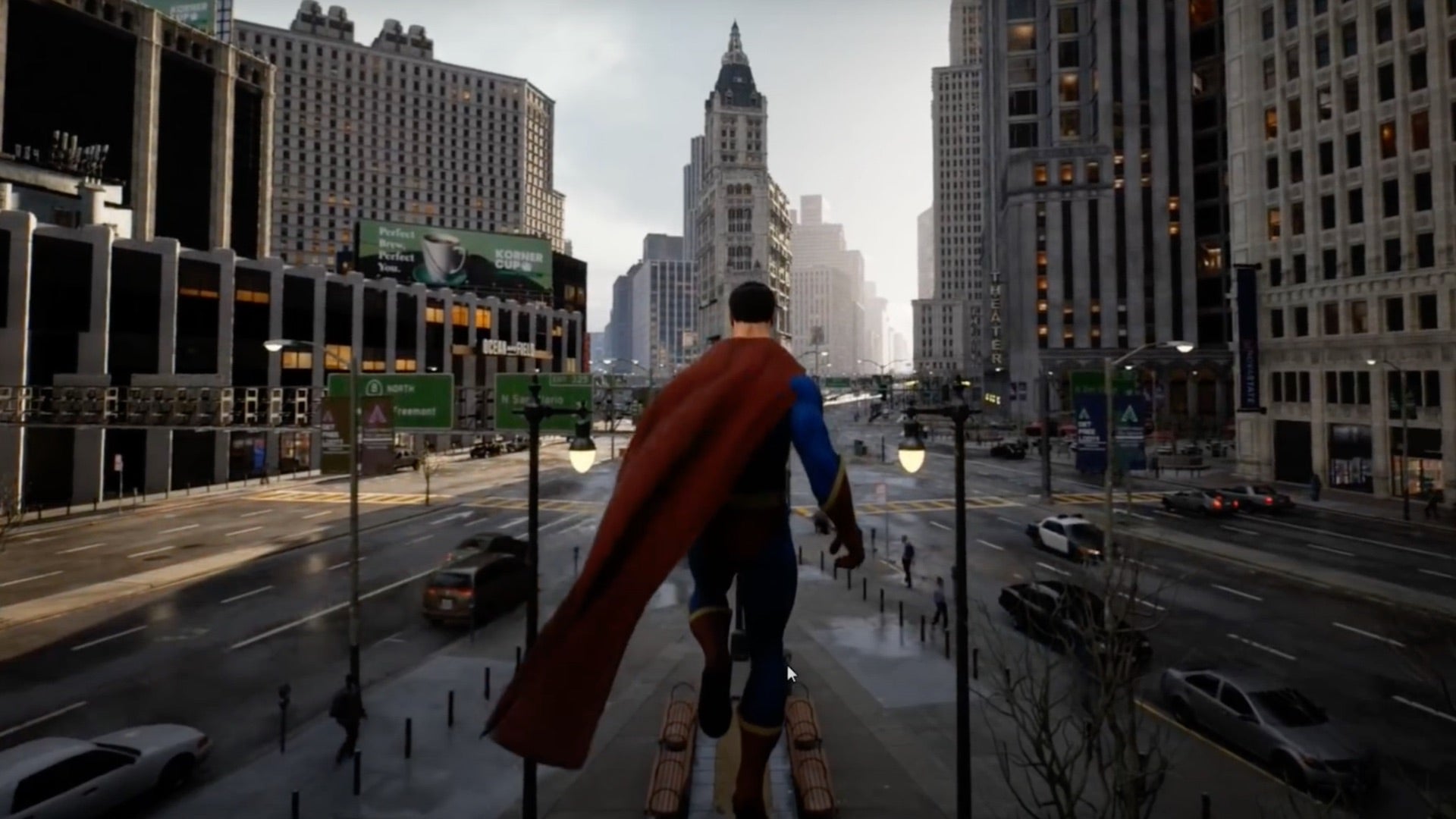 An eye-catching Superman demo, made in Unreal Engine 5 and widely circulated online earlier this year, has been taken and sold on Steam as an $11 game.
The original proof-of-concept demo - titled A Superman Style Flight Experience (UE5) - was created by developer Tyson Butler-Boschma, utilising the City Sample seen in Epic Games' The Matrix Awakens as a sandbox to fly around in. Then, in April, Butler-Boschma made the whole thing freely available to download via itch.io. Unfortunately, it's here things start to get grubby.
At the start of November, Butler-Boschma was alerted to the fact an entity calling itself Hero Game Studios had taken his demo - a project he created "for fun to show what could be made" in Unreal Engine 5 - and started selling it on Steam under the name Heroes City Superman Edition with an asking price of $10.99 USD.