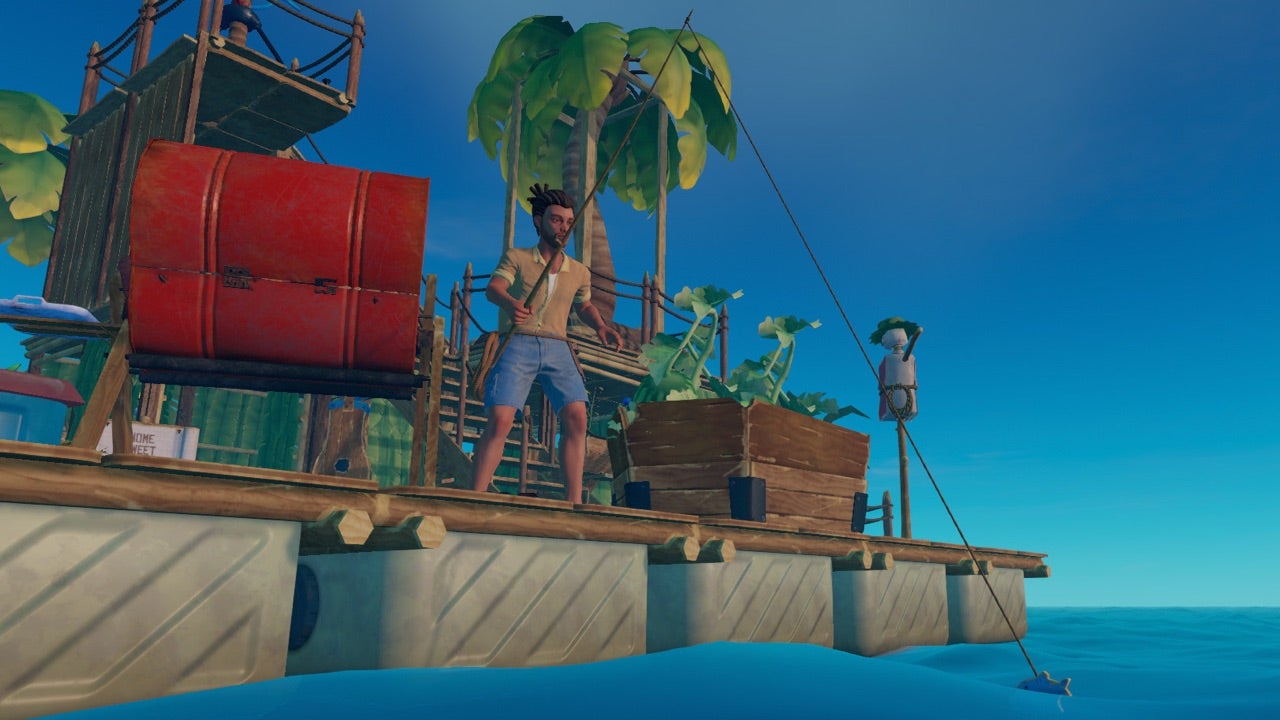 Six months after its enjoyable open water survival adventure Raft drifted serenely out of Steam early access, developer Redbeet Interactive has announced it's adapting the game for consoles.
Raft, if you're unfamiliar, first gained attention as a free itch.io prototype back in 2016. After a two year spell expanding the game's core survival loop - in which players chart their raft across a vast ocean, reeling in foods, supplies, and building materials to turn their initially tiny vessel into a veritable sea-faring palace - Redbeet launched into Steam early access in 2018.
Raft has come a long way since then, gaining the likes of online co-op, explorable islands, underwater reefs, crop growing, cooking, animal care, and even a full story campaign for its version 1.0 release on PC, which arrived this June.