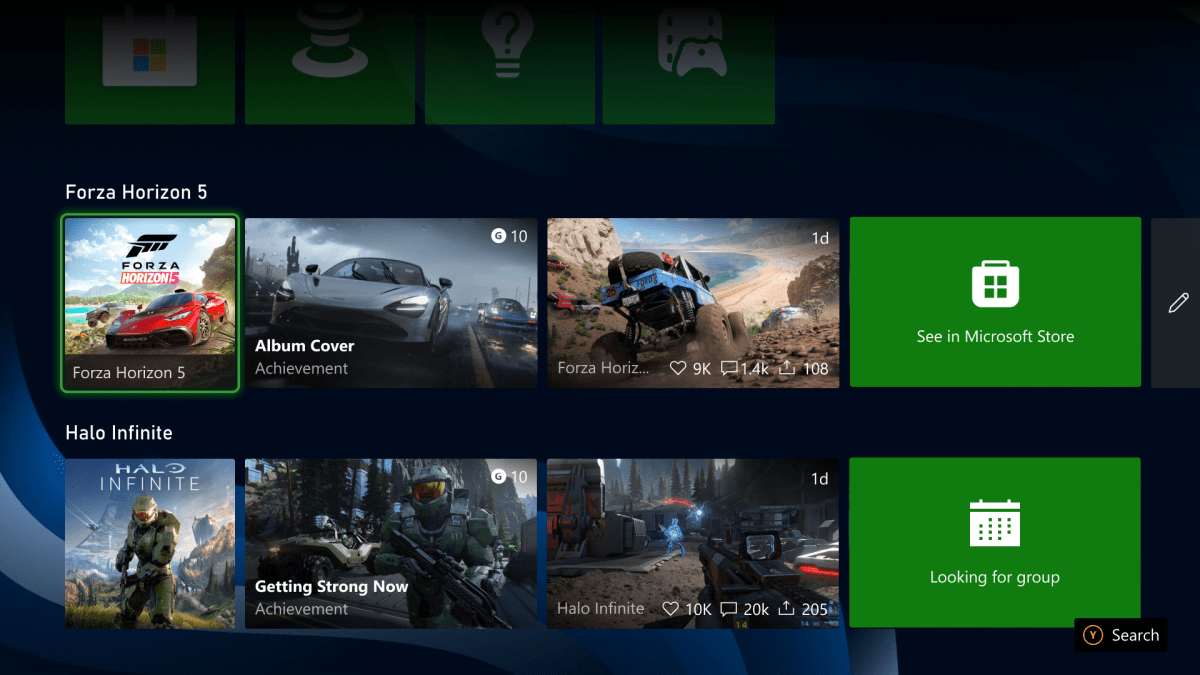 Microsoft has detailed the next round of Xbox homepage "experiments" coming to Insider testing this week, including new layouts, pinned groups, and more.
These additions are the latest in what Microsoft previously described as a "multi-month series of experiments to learn how to create a more personalised home screen experience and address some of the top trends and fan requests".
The plan, it explained, is to iterate on these features as testing continues, with the goal being to launch a "new, better Home experience" some time in 2023.