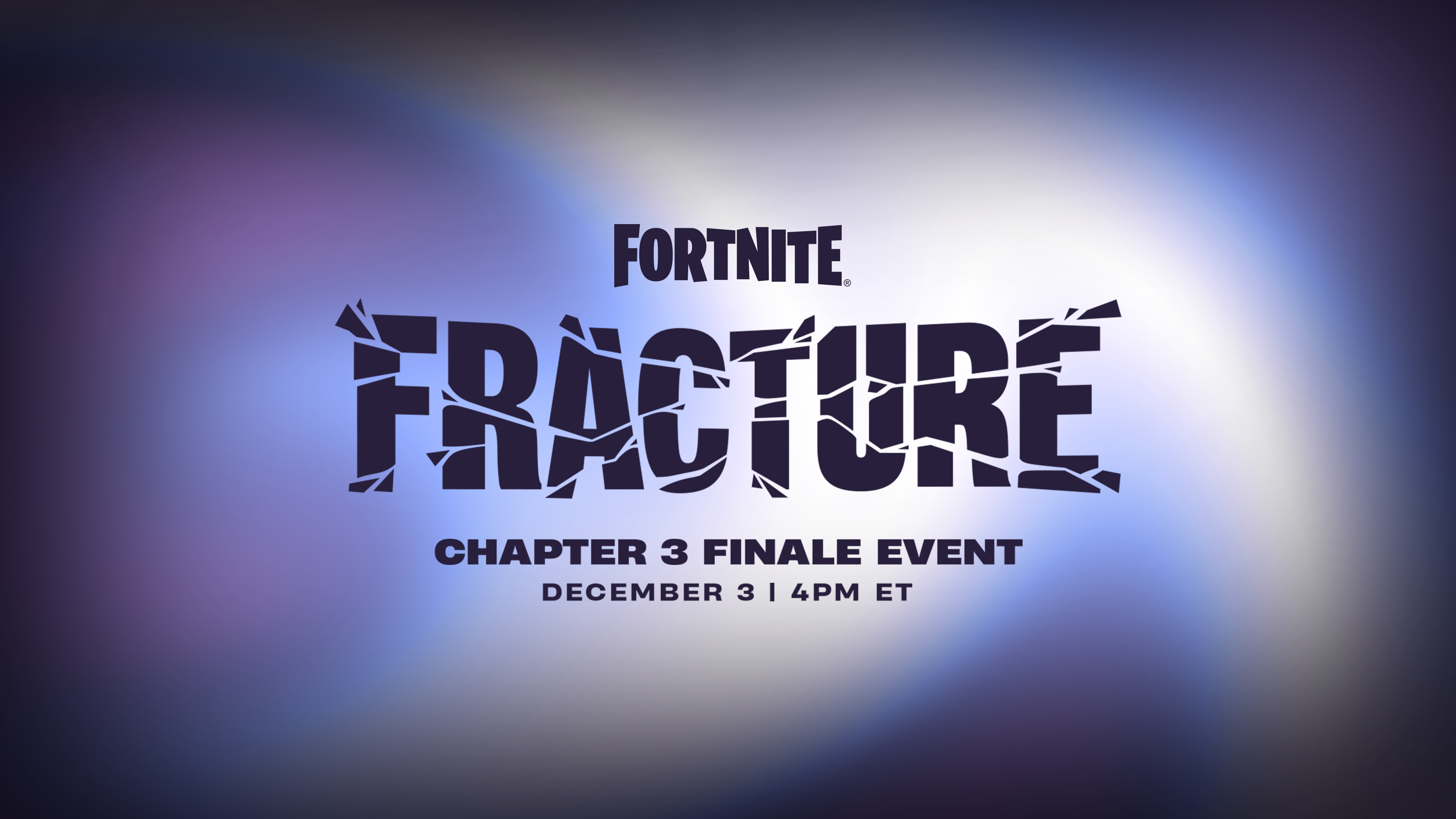 Fortnite has stunned fans by signalling an early end to its third map at the conclusion of its current season, via a live event named Fracture set to take place at 9pm UK time on 3rd December.
Fracture was teased tonight by developer Epic Games at the conclusion of Fortnite Champion Series, its first major in-person Fortnite competition for several years. A title card for Fracture appeared after the tournament's trophy presentation, simply listing the upcoming live event's date, time, and description as the "Chapter 3 Finale event".
Each in-game "Chapter" of Fortnite has so far concluded with a complete reboot of the battle royale's beloved Island. After two years and 10 seasons, the game's original Island got sucked into a black hole in October 2019. After another two years, this time divided into eight seasons, the game's second Island was flipped over to reveal the current map lying underneath in December 2021.